Campaign: Brand Awareness

||

Client: Consolidated Communications
Media Buying | Digital | Creative | Influencer Campaign | Local Grass Root Campaigns
THE CHALLENGE
Create a multi-campaign strategy to increase brand awareness and acquistion for: B2B and B2C audiences, High-Speed Internet, Digital TV, Hosted Voice/Phone, Also offer Home Automation & Security in all markets.
Goals:
Create standout offers help us differentiate among a crowded competitor landscape with dense fiber networks

Breakthrough media and endorsement strategy to gain share of voice after a "quiet period" with little marketing investment

Evolved creative and messaging to appeal to each audience and reintroduce CCI as a reliable, trustworthy and relatable provider during and after COVID-19

Deliver excellent onboarding experiences with timely, safe installation procedures
THE SOLUTION
In addition to our general marketing tactics, we focused heavily on one campaign in particular to move the needle in Kansas City, on consumer and commercial acquisition and retention efforts with a dedicated 12 week market take over. We applied the theory that short-term "market takeover" media campaigns with competitive offers can drive adds/reduce churn even in highly competitive markets. Utilized local KS Chiefs Player Tyrann Mathieu as an endorsement, and integrated in mass and direct media channels.
Brand Ambassador Endoresement with KC Chiefs Tyrann Mathieu

TV

Radio

Free Pizza Night at Papa Murphy's

Pizza Box Flyers

Digital

Email & Retargeting Display

Behavioral Retargeting

Streaming Video

Podcast

Social Native Display

Ads in Online Ordering Platforms of Local Grocery/Pharmacy
Disclaimer: This Case Study is from Megan Felder's pervious Role at Audacy Communications as the AOR.

Background: Megan Felder, who recently stepped away from Audacy Communications, started an Agency inside of Audacy to handle a couple key accounts as the AOR. Consolidated Communications being one of those. This account is still at Audacy as the AOR, but is a good case study as Megan managed the Agency inside and all Agency duties, and was the liaison between client and vendors.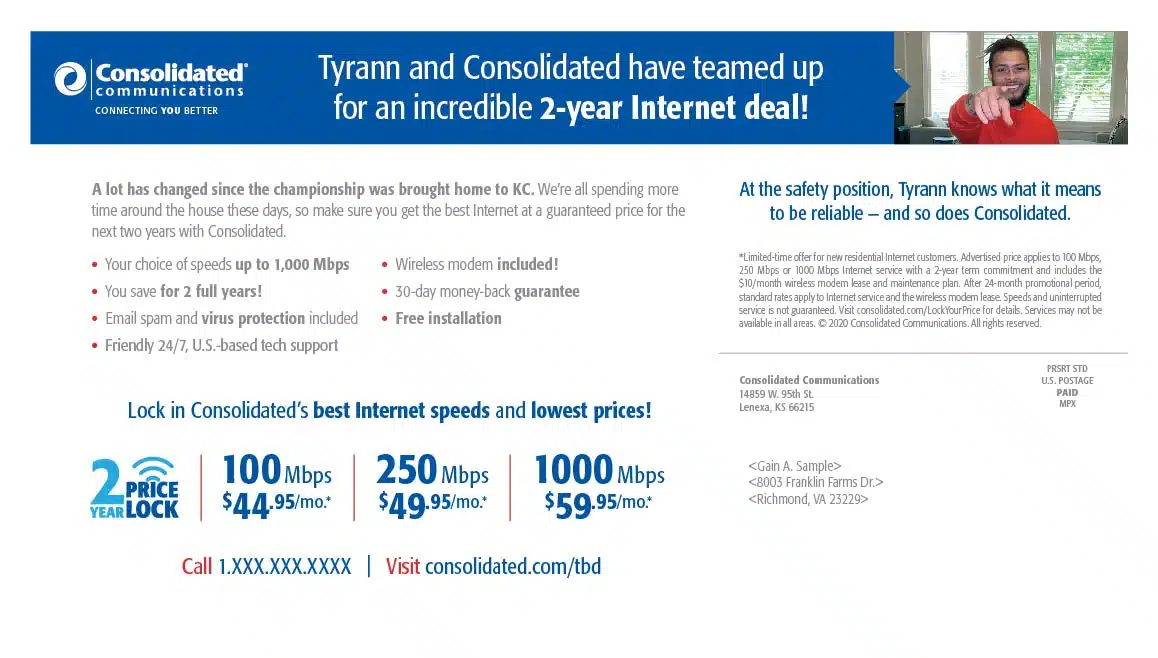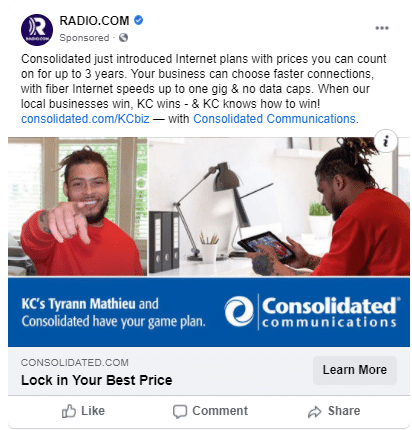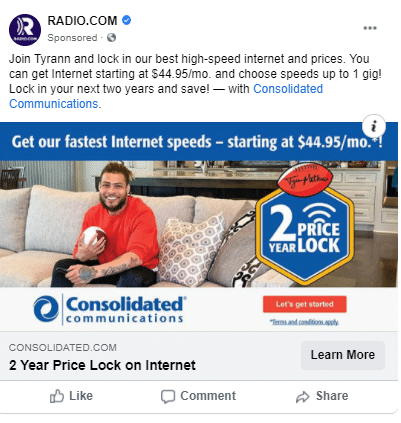 Brand Ambassador Endorsements
TV
Radio
Free Pizza Night at Papa Murphy's
Pizza Box Flyers
 Digital

Email & Retargeting Display
Behavioral Retargeting
Streaming Video
Podcast
Social Native Display
Ads in Online Ordering Platforms of Local Grocery/Pharmacy
Based on a 12 week campaign period in 21 markets
Marketing-driven Sales (60/Week)
The Consolidated Communications team loved working with Megan Felder in her pervious role at Audacy Communications. They are resourceful, easy to work with and make tight deadlines look like it's nothing. Megan was a great lead on our account. She was always very responsive. If she didn't have resources at her own company, she would look around to help us meet our deadlines and project requirements. All our projects with Megan were always on time and within our budget.
Megan was able to handle various projects. She was helping us with our media buy schedules, arranging voice over talent, and scheduling digital media. Megan was also responsible for the CCI weekly/monthly analytical report. She was always willing to spend time and go over the results of each tactic and had a recommendation how to proceed going forward. I would highly recommend Megan and her company Bright Eyes Marketing for any media or advertising projects.
More Work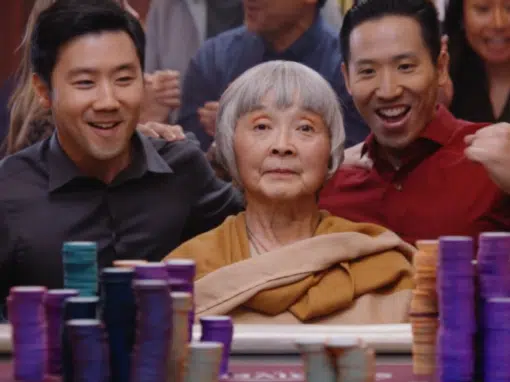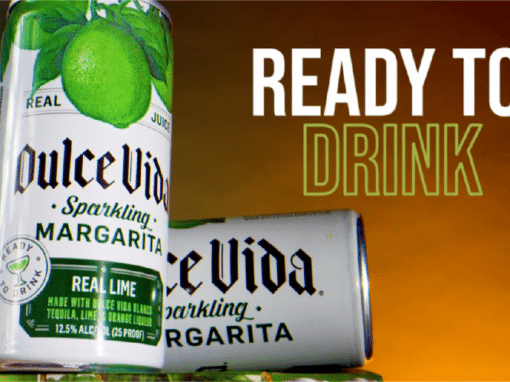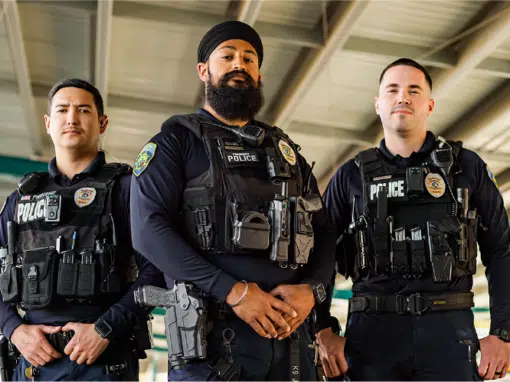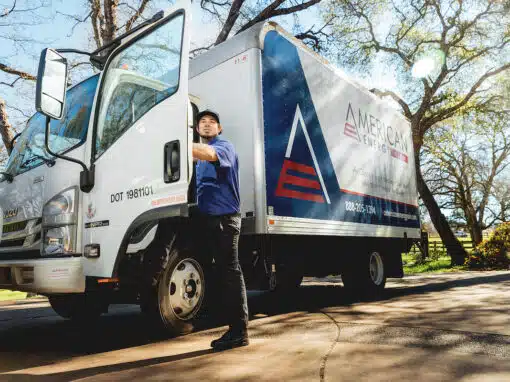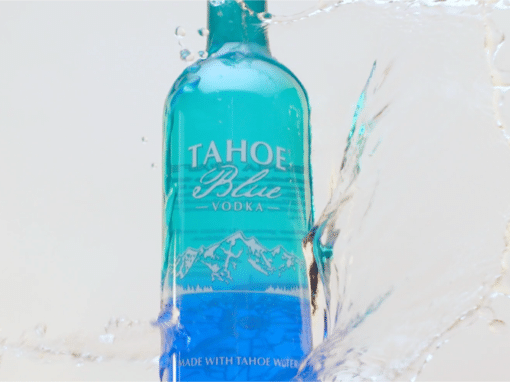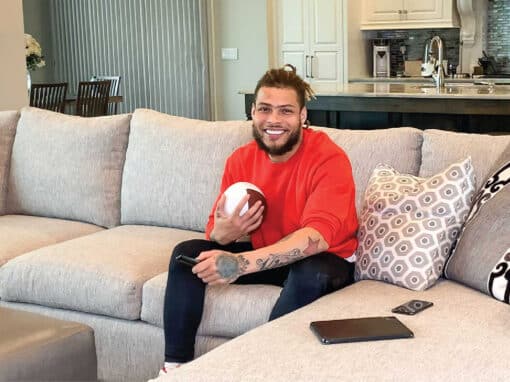 LET'S CREATE SOMETHING TOGETHER
Ready to talk? Reach out any time with any request and we'll get to work!
GET IN TOUCH